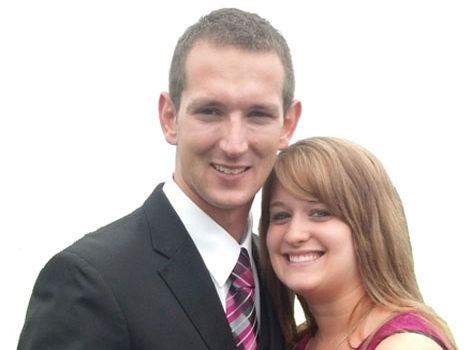 Your sparkling surface specialists!
Who are you?
My name is Mike Long, my wife is Trudy.  It's really nice to meet you.  We are your local window cleaning and pressure washing professionals.
How much experience do you have in the professional window cleaning and pressure washing industry?
Great question!  We first started cleaning windows in 2007 and that quickly led into our investment in pressure washing and roof cleaning services.  All of our services go hand-in-hand so it was a natural progression.  Since then, we have cleaned hundreds of homes and office buildings.
Where are you from, where are you now?
I grew up in Westminster, MD.  Trudy grew up in Hanover, PA.  When we married in 2006, Taneytown, MD became our hometown.  We purchased a townhouse, and we operate Long Time Shine from our home.  Taneytown has a small town feel, but it's location gives us great access to our clients in the surrounding areas as well.
Who will be on my property?
Trudy and I are owner-operators, so we are on all of the jobs unless we would notify you otherwise.  We like to know who is coming into our home, and we feel that the same courtesy should be extended to you as well.
Guarantee of Greatness:
"We personally guarantee that you will be 100% completely satisfied by choosing Long Time Shine to work on your property.  If you aren't totally amazed by your experience with us, you won't pay us a cent… guaranteed!"
---